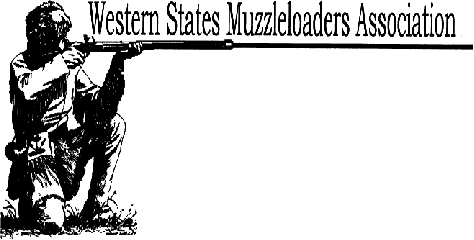 Western States Black Powder Shoot
and Oregon NMLRA Territorial
July 18 - July 23, 2019
Josephine County Sportsman's Park
7404 Highland Avenue
Grants Pass, OR 97526


541-476-2040
WSMLA Shoot Programs
Men's, Woman's and Youth Matches
Percussion & Flintlock Rifle, X-Sticks, Bench, Inline, BPC, Trade Gun, Musket, Pistol and Running Buffalo. Also, the OREGON NMLRA NATIONAL TERRITORIAL AGGREGATES, excepting shotgun and primitive will be shot.
We have added three (3) "TRADITIONAL RIFLE AGGREGATES": Bench, One Gun and Rifle Buffalo Bucket & X-Stick Agg. (See in Shoot Program, Aggregates X., Y. and Z. for rules and matches).
Need more information?
President:

Vice President:

Secretary:
Ken Laverty

503-625-6864

916-362-1469

925-672-7088
Copyright 2003 - 2019